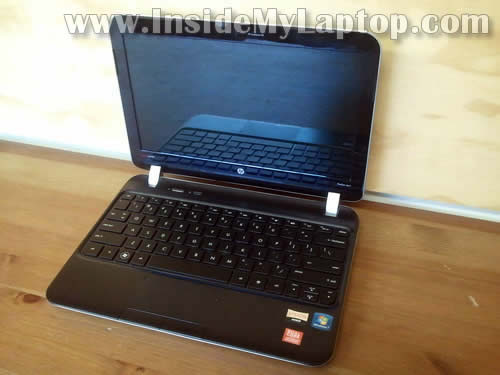 Today I show how to disassemble a HP Pavilion dm1 laptop.
I'm working on the following model: HP Pavilion dm1z-4000 CTO Entertainment Notebook PC.
My goal is replacing failed cooling fan which is mounted on the bottom side of the motherboard. It means I'll have to remove most internal components in order to get access to the fan.
During the disassembly process I'll go through the following major steps:
STEP 1-7: Removing the bottom cover. Accessing the hard drive, CMOS battery, memory slots.
STEP 8-18: Disconnecting and removing the keyboard.
STEP 19-32: Separating the base assembly from the display. Removing the top cover.
STEP 33-36: Removing the motherboard. Accessing the DC power jack.
STEP 37-38: Disconnecting and removing the cooling fan.